U.S. Polo Assn.
One Nation Paris Outlet
U.S. Polo Assn. n'est pas seulement une marque, c'est une expérience. Lorsque vous achetez un article U.S. Polo Assn., vous vous appropriez une partie de l'histoire du sport du polo.
Nous sommes la seule marque qui fait officiellement partie intégrante de la United States Polo Association, l'une des plus anciennes instances dirigeantes dans le sport aux États-Unis. C'est une distinction dont nous sommes fiers et qui relie notre passé glorieux à un avenir prometteur, qui repose en grande partie sur vous.
Les redevances générées par U.S. Polo Assn. aident à financer l'USPA, qui développe et promeut le sport aux États-Unis et dans le monde entier.
Découvrez la marque, le sport et notre place dans l'histoire en découvrant tout ce que U.S. Polo Assn. peut vous offrir.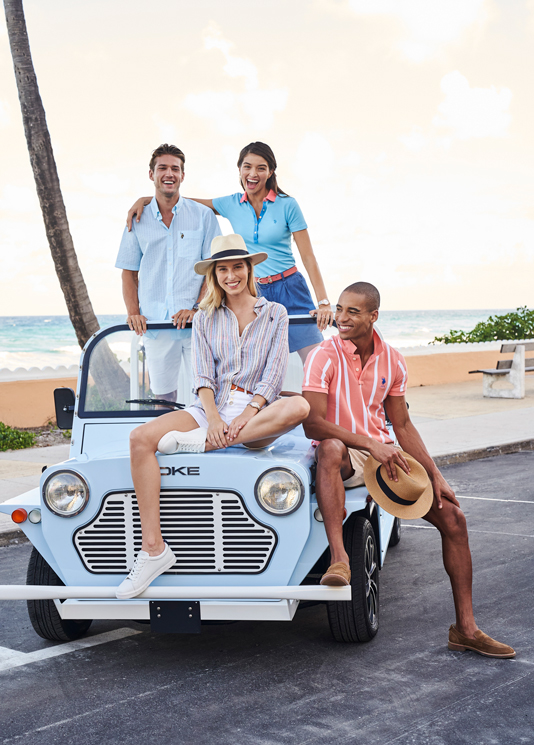 Practical information
U.S. Polo Assn.
Marc O'Polo Outlet offers One Nation Paris its collections marked down all year-round with reductions of between -30% to -70% off regular retail prices depending on the time of year (see conditions in store).
OPENING IN JUNE